Do you feel like wetting your whistle this weekend but can't decide where? Come to the 10th Annual Gecko Pub Crawl in Gulfport, St. Petersburg this weekend! Every year, Gulfport, Florida celebrates the end of summer with a huge festival, dedicated to the town's unofficial mascot and favorite reptile, the gecko. Over the year's this festival has grown to become one of Tampa Bay's most anticipated beachside party events. The crawl is a preliminary party to the 17th Annual Geckofest this September 2nd!
Six participating locations are offering free drinks for the Gecko Crawl, a poker run, and a wild after party, not to mention three fabulous prizes with a value too awesome to pass up! The crawl begins at 4:00 PM and goes on until 9:00 PM. Then the after party starts, and the fun continues!
Crawlers can start at any of the participating bars and crawl as fast or slow as they like! The list of libation bearers is as follows:
Each of these bars offers one free drink per location and provides guests a playing card to keep along with a drink token. At the end of the night, during the after party at Isabelle's, tally up your cards to see who has the best poker hand in the room! Winners will be chosen according to the cards in their hand! For $5, an additional card may be purchased at Isabelle's to boost your chances of winning these off-the-wall prizes!
Best Poker Hand - will win a two-night stay at Pool Side Suites (courtesy of Aiden Suites)!
Worst Poker Hand - will win a special gift package donated by O'Maddy's Bar and Grill!
General Drawing - will win a two-night stay at Sea Breeze Manor Bed and Breakfast Inn (regardless of their poker score).
For additional details click over to the event posting: 10th Annual Gecko Crawl.  Tickets are available in advance for $20 each at the Gulfport Welcome Center and the Gulfport Beach Bazaar, as well as $25 the day of the crawl. There are only 50 tickets left; we recommend buying in advance! Stay connected to events in St. Petersburg, the beaches and surrounding areas of Pinellas County by subscribing to 727area.com.  It's FREE! 
Comments
Related Posts in St Petersburg & Clearwater Tickets
Best Dolphin Watching Boat Tours in St. Pete / Clearwater Area
Hang with Hulk Hogan at Hogan's Beach Shop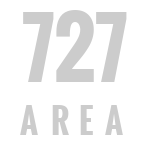 First Annual Cigar City Brewgrass Festival | This Saturday and Sunday