Whether in the main concert hall, Hough Hall with its unsurpassed new sound system, or kicking back in the intimate Side Door Cabaret, Downtown St. Petersburg's historic Palladium Theater is consistently ranked as one of Tampa Bay's best, most affordable venues for classical, jazz, blues, theater, opera, Celtic, comedy, dance, educational, literary, community events, and more.
The Palladium is part of what makes Tampa Bay one of America's best arts and culture destinations. Even the New York Times called the Side Door one of the best small jazz clubs in America! If you're interested in spending a night at the theater, here's what's playing this fall and winter at the Palladium Theater in Downtown St. Petersburg:
November 2018
1                            Whitney James Quartet: Fall in Love with Jazz
2                            Rusty Wright Band: Rock Infused Blues
3                            Paisley Craze: Rockadelic 60s Music
4                            The Capitol Steps: Make American GRIN again
5                            Tampa Bay Symphony: Tchaikovsky, Rimsky-Korsakov, Kai-Young Chan, and Delius
9                            John Nemeth, Blues
13                          The Chopin Project: Matthew Graybil (piano) & Rhiannon Banerdt (violin)
15                          Professor (Adrian) Cunningham and his Old School, Jazz
17                          Gulf Coast Dance: Cinderella
18                          Pinellas Youth Symphony
20                          Helios Jazz Orchestra: License to Thrill
Want to do something new over the holidays? Add more glitz to an already magical season and see one of these incredible performances at the The Palladium Theater:
Holidays 2018 (Duke Energy, Holiday Program Partner)
November
11/21                     Damon Fowler's Holiday Blues Bash
11/26                     MIRA Fall Showcase: Pop/R&B/Rock/HipHop
11/30-2                  St. Petersburg Ballet: The Nutcracker
December
6                            The Chopin Project: Arthur Greene (piano)
7                            Jason Marsalis and the 21st Century Trad Band, Jazz
8 & 9                     The Florida Orchestra: Mozart & Sibelius
10                          The Holiday Spectacular
12                          Palladium Chamber Players: Bach, Turina, Schubert
13                          Nate Najar's Jazz Holiday 2018
14                          J3 Vocal Showband: 50s-80s Classic Rock/Oldies
15                          Alex Harris' Holiday Soul Revue
18                          St. Petersburg Opera: Seasonal Sparkle 2018
With a full lineup of splendid music and other performances, an evening at The Palladium Theater in Downtown St. Petersburg is always an excellent idea.
For more things to do in Downtown St. Petersburg, register on 727area and connect to everything in the St. Petersburg and Clearwater area.
Cover photo courtesy of Pxhere
Comments
Related Posts in St Petersburg & Clearwater Theaters
Enjoy Music and More This Season at The Palladium Theater in Downtown St. Petersburg
Pinellas Area Arts, January 2018: Theatre and Music Ring in the New Year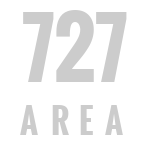 American Stage Theatre Company, St. Petersburg